Florence Lake to Goddard Canyon: CCC Trail Crew Resupply
July 15-16, 2008
Packers: DJ Fiske and John Henry
NPS volunteers: Cristie and Scott
Horses: Little, Apache, Sooner, Preacher
Mules: Peggy Sue, Janet, Maggie, Maui, Wendell, Daniel, Tim, Woody, Spot, Split, Deuce, and one more
We spent the next day doing a few chores and playing with mules and horses!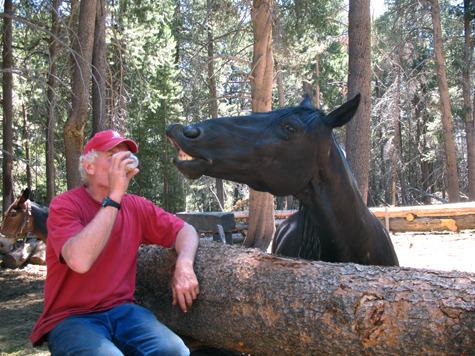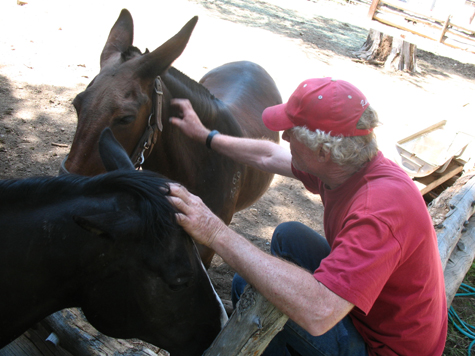 A nice break from work: Sooner shares a glass of juice with Scott.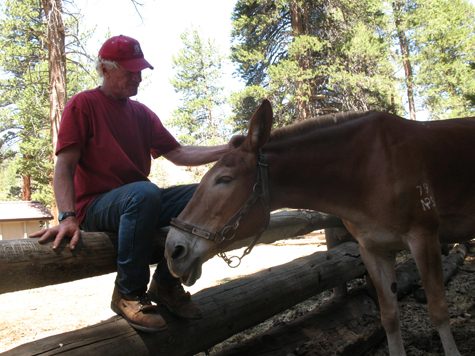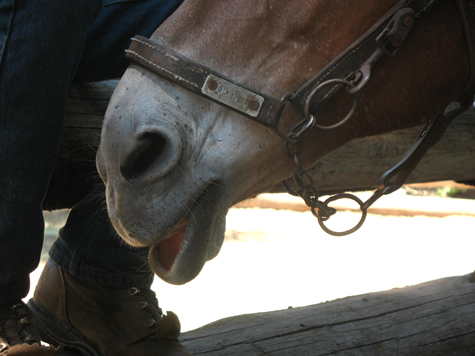 Scott and Janet: Janet's pretty relaxed!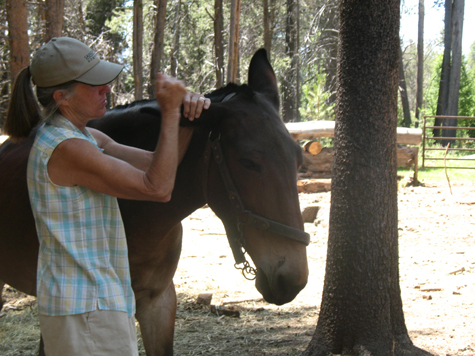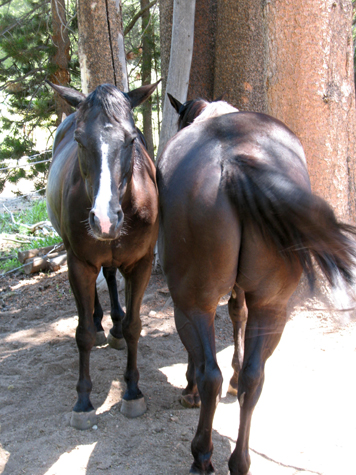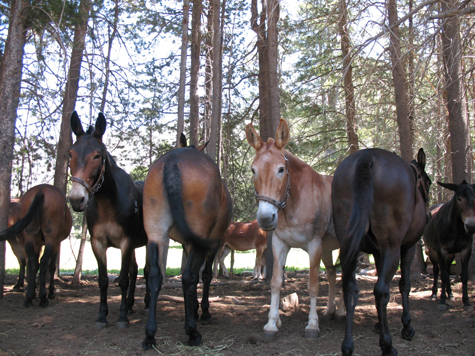 Preacher and Little swishing flies off each others' faces. Mules lined up to do the same.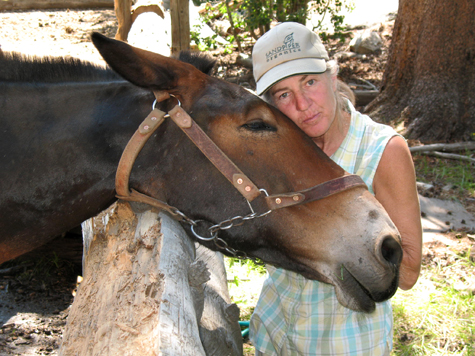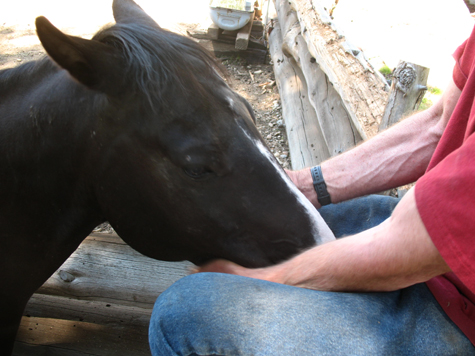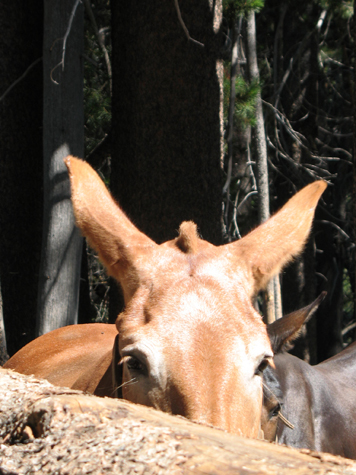 The End